Cherry chip, tiny Titan.

Micro ⅢSeries Uncooled Thermal Imaging Module
Cherry chip, tiny Titan.
The Micro series LWIR thermal imaging module is designed for applications that have more requirements on size and power consumption,
thus, size, weight, and power consumption are optimized. It utilizes IRay Matrix III infrared image processing architecture to
enable advanced image processing and several industry-standard communication interfaces. Multiple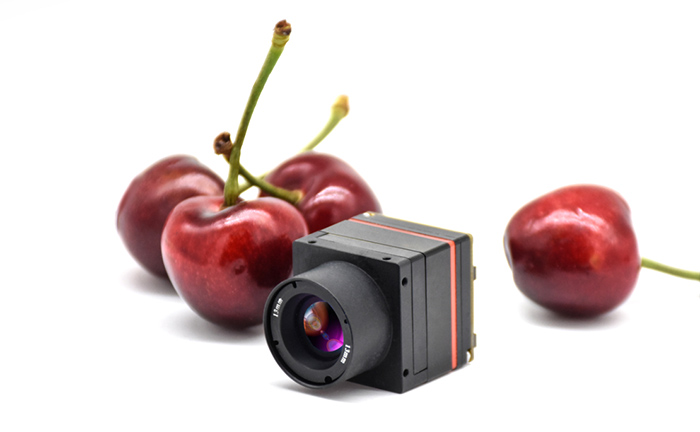 UAV

Night Vision Helmet
UAV

Night Vision Helmet
Micro Ⅲ Series Uncooled Thermal Imaging Module
Model
Micro Ⅲ 384(S)
Micro Ⅲ 384T
Micro Ⅲ 640(S)
Micro Ⅲ 640T
Performance
Detector Type
Uncooled VOx Microbolometer
Resolution
384×288
640×512
Pixel Pitch
12μm
Detector Frame Rate
50Hz / 30Hz
Spectral Band
8~14μm
NETD
≤50mK@25℃(≤40mK optional)
Image Control
Brightness and Contrast
Manual/ Auto/ Linear / Horizon/ Search
Color Palettes
Optinal (14 species)
Reticle
Display/ Fade/ Move (Support for customization)
Digital Zoom
1.0~8.0× Continuous zoom (Step size 0.1)
Image Precessing
Shutterless non-uniformity correction/ Digital filtering noise reduction/ Digital detail enhancement
Power Supply
Power Supply Range
4~6V DC
Expansion board supports 5~24V DC
Power Protection
Expansion board support over voltage, under voltage and reverse (Supported on expansion board)
Typical Power Consumption
@25℃
Without Expansion Board
0.9W
1W
With Expansion Board
1.1W
1.2W
Control Interface
Video Output
Analog Video
1 Channel (PAL/NTSC)
Digital Video
BT.656/ 14-bit or 8-bit LVCMOS/ LVDS
Serial Communication Interface
RS-232/ UART(3.3V)
USB3.0
Typical voltage 5V, support image and temperature data transmission, support control protocol
Button
4 Buttons (M、+、-、C)
Thermography
Measuring Range
-20℃~+150℃,-20~+550℃
Measuring Accuracy
±3℃ or ±3% of reading (The lager one prevails) @ Enviroment temperature -20℃~+60℃
Measuring Tools
10 settable fixed points
Full screen max/ Low temperature capture
Central point temperature measurement
12 Lines/areas analysis tools
1 Isothermal analysis tool
Secondary Development
Support
Customized language supported / Customized reticle supported
SDK
Support
Physical Characteristics
Weight
20g ± 3g (Without lens and expansion board)
Size
26mm×26mm×22mm (Without lens and expansion board)
Environment Adaptability
Operating Temperature
-40℃~+80℃
Storage Temperature
-45℃~+85℃
Humidity
5~95%,non-condensing
Vibration
Random vibration, all the axes
Mechanical Shock
Rear peak sawtooth wave, 3 axis and 6 directions
Environmental Directive
RoHS2.0
Support
The data above are for reference only. Specifications in the marketed products shall prevail.
Online Shop:
24 Hours Hotline:
+86-400-998-3088